All kind of yachts offers you everything you need onboard for a confortable sailing experience. You can choose the one that fits you best and enjoy your freedom.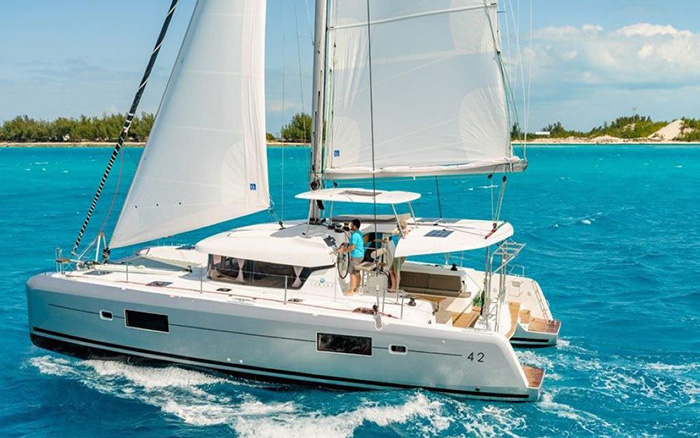 Catamarans and Sailing Yachts
Catamarans are perfect for new to sailing because features two parallel hulls of equal size which makes it stable. It offers you a high lever of luxury as it offers double the space of a 5 cabin sailing yacht. Catamaran models range from 38 to 41 feet or 42 to 49 feet and can charter up to 12 guests.
Motor Yachts
Motor yachts are popular for those who are looking for a luxurious pleasure vessel. They are powered not by sails as they have one or more diesel engines. It offers luxury, comfort and speed.
Bay Cruisers
Join a Bay Cruiser for a luxury cruise as a solo traveller, couple or small group of friends. These cruisers are luxury vessels each with airconditioning and ensuite. There are three cabin classes - VIP (with balcony), Main Deck and Lower Deck. These ships accommodate up to 38 passengers.